Well does shopping at a stitching store count as Hermitting too lol. Today I was able to head to another stitching store in Cochrane Alberta called the stitching corner.We took to back road and we passed by many farms which is not unusual out here. The one thing I was surprised about is that we passed one place that had at least 50 horses. I had never seen so many just out ans about in the pasture. It was kind cool. But poor animals were probably freezing as it was extremely cold today with the wind chill. I was able to meet up with an old stitching friend at the shop - Freda from
Freda's Fancy Stitching
. It was so good to see a familiar face and I got a nice big hug too.
So while I was there she was able to meet my son too for the first time because she has only been able to see him in pictures. It was great!
While I was there I was able to get new material for my Needleworker Pattern since I didn't like the one they called for. I also was able to pick up some stretching pins there since they were cheaper there then at the quilt shop, I also got a fabulous stitch counter- you will have to wait for pictures tomorrow though.
I guess with Google reader shutting down everyone is going to blog lovin. I have not been able to check it out other then downloading the app on my phone. But I hope it will be just as good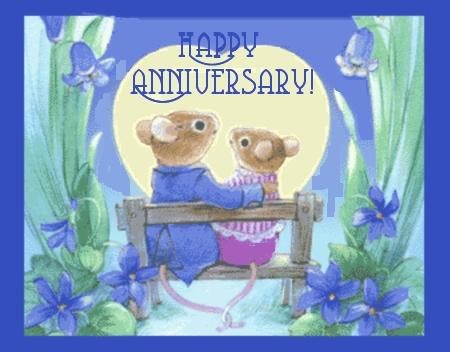 HAPPY 35TH ANNIVERSARY TO MY PARENTS-MAY THEY HAVE MANY MORE